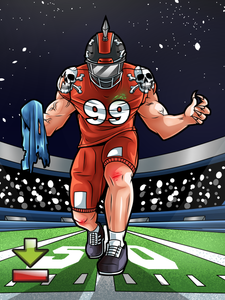 Downloadable PDF files of seasons for the 4th Street Football board game.  
There are two formats are available:
The classic "Team Sheet" format lays out players in offensive and defensive formations, averaging four sheets per team. 
The "Cut Line" format has 21 players per sheet, outlined with cut lines. 
*Indicates a season that was constructed using an older statistical model.  
This product is eligible for our "Buy 2, Get One FREE!" discount, applied automatically at checkout.